CFP Course Description
Poker Detox functions under a 5-tier training system.  As students progress through tiers, they enjoy greater financial freedom from both winning results and guaranteed salary increases.  They also unlock access to advanced course modules that serve their continued development as players and learners.  Detox is committed to the success and self-understanding of its players, and our system is designed to provide efficiency and support to all angles of that process.
Upon being accepted into the program, students will begin a 2-3 month basic training process.  Students will advance through training by completing course tiers.  To complete a course tier, students must score adequately on formal testing to demonstrate proper integration of the current tier.
During basic training, the only hands played will be at micro-stakes.  Session play during this phase will be used specifically to guide the learning process.
Upon completion of basic training, the student will be deployed into real play environments at stakes determined by our team of coaches.
Students will be moved up in stakes every time they clear a 50-buyin profit landmark.
Contract Details
-All contracts will operate under a $500K profit goal. Applicants can expect the contract to be completed within 24-30 months on average, though time-frames may vary from player to player.
-Profit split is 40% / 60% : player / company.  Profit splits are paid out monthly.
-This is a full stake; the player does not use his own money to play.  Poker Detox provides all funds.
-Poker Detox supplies optional guaranteed monthly salaries to contracted players. Salaries are a form of down-swing protection and provide a safety net if a player has a losing or break-even month(s).  Salaries will be added to makeup.
-Salary begins after the training phase is complete.  For this reason, we require applicants to have at least 3 months of living expenses set aside before applying for the program.
Salary Availability Details:
        Up to a $2,000 guaranteed monthly salary after the training phase is completed and until the player reaches the equivalent of $600 NL.
        Up to a $4,000 guaranteed monthly salary once the player reaches $600 NL and beyond.
*There will be a one-time 10% interest fee added on any salary advance. All other loans will be interest free*
Salary Example (Assuming the guaranteed $2,000 salary model with no current make-up)
 – Month 1:
Player has a break-even month. They receive their current salary of $2,000. $2,000 is then added to make-up.
-Month 2:
Player has a $15,000 winning month and earns a profit split of $6,000. $2,000 is put toward make-up (from Month 1) and the player receives the remaining $4,000.  (Note: since the player's entitled share exceeds his guaranteed salary, the salary option is not in effect this month.  See month 3 for further clarification.)
-Month 3:
Player has a $3,750 winning month and earns a profit split of $1,500. Player has no make-up (it was paid off in month 2).  Player has the option to receive $2,000, their optional guaranteed salary, or their profit split of $1,500. If player selects the $2,000, $500 will then added to make-up. If player decides to take their profit split of $1,500 there will be no make-up. (Month 4 will assume the $2,000 option was taken).
-Month 4:
Player has a losing month and loses $5,000.  This amount is added to their make-up ($500) from last month.  Player has the option to receive $2,000, their guaranteed salary, which will then be added to makeup.  Total makeup would now be $7500 ($500+$5000+$2000). To clear this make-up in month 5 would require the player to earn $18,750.
Required Coaching Details:
-Students are required to work with our contracted Holistic Performance coach for the first 12 months of the program. Poker Detox supplies the loans for this interest free.  The goal of this form of coaching is to provide direction, accountability, and life balance during the early phases of the program.  If a student wishes to continue this format of coaching beyond the required 12-month period, Poker Detox will continue to provide the loans interest free.
-Mental game sessions with Elliot Roe are a requirement for all players upon completion of the training phase.  The training phase is expected to take 3 months.  Elliot works to optimize a player's in-game performance and has brought our team a tremendous amount of value on the mental front.  Players will be required to meet with Elliot at least twice a month for the duration of their contract, beginning immediately after the training phase is completed.  Poker Detox provides loans for these sessions interest free.
Over the projected 2-year model, complete life/mind coaching expenses will be roughly $25,000. We understand this is a substantial amount. It is our belief that the implied gains created through both the efficiency of the player's contract and the momentum he will have post contract make this well worth it. We are looking at this from a long-term perspective. Students should keep in mind they are not liable for payment on any of these loans if the company does not give them the means to do so through results.
Volume Requirement Details:
-We use progressive volume requirements for our players.  Volume requirements start at 15,000 hands per month at the initial deployment phase and increase to 25,000 hands per month as the player graduates to the advanced tiers.  Volume requirements are flexible, if the student has life emergency or in the case of a student expressing a necessary content-integration period.  We understand the high stress implications of this career and the occasional need for time off.  We remain open to discussing volume issues on a case-by-case basis.
Disclaimers:
Poker Detox reserves the right to end contract agreements at any time (lying, stealing, reckless disregard for program guidelines).  If a contract is ended early, the player is not liable to repay makeup totals.
Poker Detox reserves the right to repurpose all footage students participate in to further our CFP learning archives.
Our in-house mind coach:
Elliot Roe is a leading expert in mindset optimization for high performers and is the world's #1 mindset coach for poker players. In just the last 3 years his poker clients have won over $50,000,000 and nearly every major tournament title, including the World Series of Poker Main Event.
His unique mindset coaching system leverages the power of hypnotherapy to eliminate fears and breakthrough mental roadblocks allowing you to operate in a state of peak performance every day.
He works with CFP students to resolve subconscious issues that may be holding them back at the table and in life to help them improve their focus, motivation and success at the tables.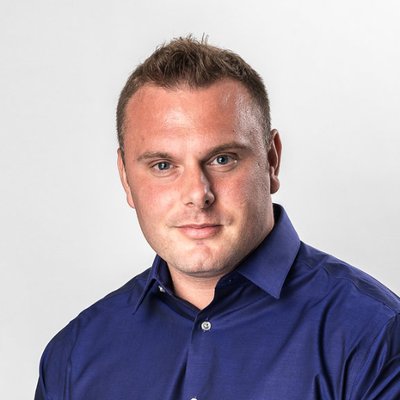 Elliot Roe, Mindset Coach to the worlds elite in Sports, Poker, and Business.
Testimonials
"When I came into this program I was losing at micros.  I made a choice to just put one foot in front of the other and do what I was told would work.  About 3 months into the program my results began to skyrocket and I haven't looked back.  This course is truly transformational for anyone who is done with placing blame on outside factors and genuinely open to change.  I have developed a brotherhood with my teammates and the support and appreciation we've developed from going through this process together is unreal."
Yves, CFP 'Loser's Only' Group,  +$100,798
"When I joined the program I was a losing player.  I decided I was going to put all of my faith into this program and follow it to a T.  6 months later I was up over $100,000 and couldn't recognize myself as a player or a person.  Detox has completely changed the trajectory of my future, and the brotherhood I've developed with my team members is irreplaceable."
Simon, CFP 'Loser's Only' Group, +$102,523
"I was very lucky to find Nick and Poker Detox when I did. At the time I was struggling to make a living from playing poker. It's not a struggle any more. Poker is fun again. The rewards are there now, the future looks good for me and my family, and I've found a mentor and good friend.
I started with Pio Unlocked in July 2016. Through this, I felt inspired to learn for the first time in years. I immersed myself in study, and Nick very kindly helped steer me along the way. I surrendered myself to his guidance. Part of that work followed on from some other students of Nicks, and led to us making the Night Vision pack together later that year. Some of the findings of this pack were used to develop metrics that Nick uses in his training of new students.
In October 2016 I enrolled in one of Nick's monthly unlimited programs (which has now been replaced by CFP). Through this close contact, my understanding of the game improved dramatically, results turned around, and I felt very confident and comfortable at the tables. It's not always been that way since, there have been ups and downs, but Nick's always been there to help.
Through 2017 I've often studied alongside the CFP students, and I've seen all of the students develop their games a great deal.
Nick continues to develop his training programmes to ensure maximum benefit to the student. Without doubt he's the best teacher I've come across in any discipline."
Steve, Student, +$150,000
Apply Now
Enrollment Closed – Applications will reopen this Spring